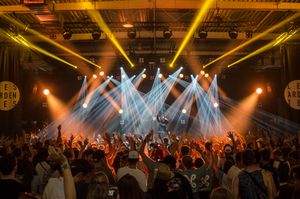 ABOUT US
Expo Entertainment LLC is a private company originated in Fort Lauderdale Florida. 
Back in 1995 the founder of the company began with one idea in mind, "Provide you as a client with all your entertainment needs". As an artist himself, inclined to the production of music, he used his abilities to design the environment that turned thousands of events into live experiences that have been recorded in the mind of hundreds of guests.
With the years of international performances, the founder and team added to the idea of delivering a unique platform ,that will pair the professional with you, the patron looking to promote the best event of your life.
At Expo Entertainment nothing is short of fun, there is no event big or small, we only believe in proving your guests with the best experience of theirs lives.
As a Corporation, Expo Entertainment has become a major contributor of many non profit organizations that seek to transformed many impoverished nations into independent, knowledgable and healthy communities.