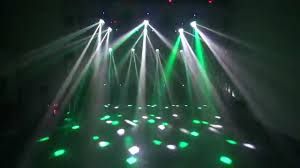 FOR SERVICES OR GENERAL INQUIRIES:
For any inquiries about our services and pricing, please fill the form on your left with your request. Please allow 48 hours for one of our Entertainment Advisors to get in contact with you.
CONTACT US: 
Office: (754) 801-2556 
Email: expoentertainmentllc@gmail.com
 Thank You For Your Business!
Expo entertainment has more that 20 years experience bringing value to a wide variety of settings. From artists to DJ's, from lighting and sound equipment to drone technology, photography and so much more. You can find it all through us. 
Expo is your platform to connect with the best entertainment sources at customized pricing. 
Let us help you Become Iconic.
FOR REGISTRATIONS ONLY -  PLEASE READ BELOW:
If you are and artist, band or have a specific talent and you wish to connect with customers through our platform, please indicate the nature of your talent and your "AKA" or artistic name. A member of our talent acquisition team will get in contact with you for a brief phone interview. If you have a bio page, professional site or social media, please indicate that on the message section.
 We look forward to meet your talents and have you as part of our shows and service platform.