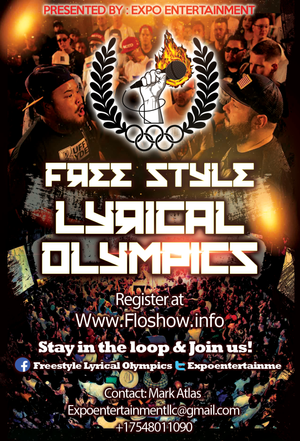 Free Style Lyrical Olympics - The FLO Show
A unique, cutting edge, one of a kind entertainment show. Artists will go through rigorous courses, challenging themselves and their skill set, on multiple levels while engaging the audience. This will allow the artist to display his/her diversity, acrobatic lyrical rap skills, and prove they are a master of the craft. 
The FLO Shows seeks to elevate the real talented artists end expose their abilities to the entertainment world, bringing great opportunities for each of them to project their styles and creativity
Are you a Rapper, Freestyler and or lyricist? Would you like to participate in our next show? 
Register below by clicking on the blue button at the bottom of this page.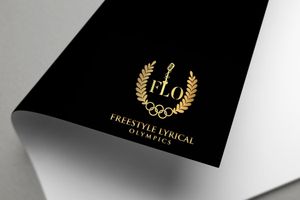 REGISTER HERE TO PARTICIPATE IN OUR UPCOMING SHOW
You are one step away from getting a chance to be known as a Freestyle Olympic Champion.  Register now!